Setting up an effective outbound sales strategy can be challenging for many businesses. While professionals are often passionate about their field of expertise, such as design, advertising, or research, an efficient outbound sales strategy is crucial for growing a business. Without a reliable strategy for finding and reaching potential clients, even the best service providers may struggle to grow their business.
By leveraging modern sales tactics and targeting the right audience through multiple channels, Saleslift Studio helps its clients reach the right people and stand out from competitors.
For instance, WP Master, a company that designs amazing websites, struggled to find clients in need of their services. After delegating their outbound sales strategy to Saleslift Studio, WP Master was able to focus on their core skills and new business meetings with ideal customer profiles. As a result, Saleslift Studio was able to book an average of 6 meetings per month with ideal prospects, contributing to 25% of WP Masters' overall business portfolio.
While you may excel at selling to potential clients in face-to-face interactions, the real obstacle lies in discovering and connecting with those prospects in the first place. While some may express interest in your offerings, it's crucial to identify those who have the financial means and willingness to invest. That's where Saleslift Studio's cutting-edge sales machine comes into play.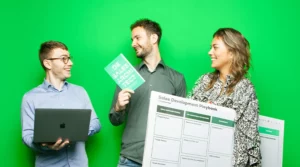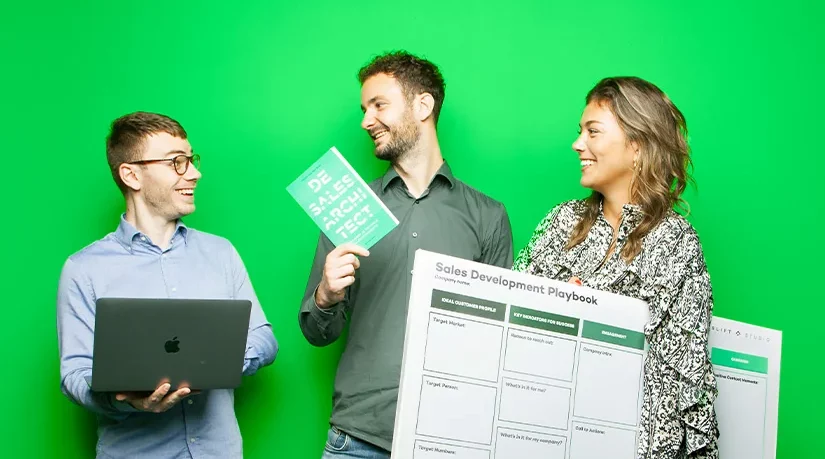 By building outbound sales campaigns and targeting the right audience through multiple channels, you can ensure that your valuable content is reaching the right people. 
This was the case of Aimforthemoon, a venture builder who was able to expand its scope among new industries it wouldn't have considered without the help of Saleslift Studio.
"Saleslift Studio brought us to new conversations with people we couldn't have found ourselves"
Niek Karsmakers, Founder of Aimforthemoon
By targeting the appropriate audience and crafting outbound sales campaigns that aligned with their vision and brand identity, Saleslift Studio helped Aimforthemoon to gain a competitive edge over rivals who did not utilize such methods and struggled to expand.
Building your own sales team is a significant undertaking, requiring a significant investment of time, budget, and energy. There's also a risk of failure. 
By partnering with Saleslift Studio, companies can avoid the risks and costs associated with building their own sales teams. For instance, Content Animators, a company that provides animated, chose to work with Saleslift Studio to avoid the time-consuming processes of recruiting, onboarding, training, and retaining employees. Saleslift Studio provided Content Animators with scalable and predictable results, allowing the company to focus on its core skills and grow its business.
Whether you feel like you time is not spent enough on your core skills, that you have trouble finding the right prospects, that your scope of action is at its minimum, that you need to be one step ahead of your competitors, or that you find your recruitment process too slow, trusting an expert partner will be a huge gain of time.
And the good news is, we can help you set up your outbound sales strategy and manage an effective sales machine that drives results and keeps you ahead of the competition, so you can focus on what you do best.
If you're looking to grow your business, let us your email below and one of our experts will contact you!