Looking for perfecting his outbound sales strategy, Niek Karsmakers, founder of Aimforthemoon, came across SalesLift Studio on LinkedIn. Niek, never one to shy away from innovation, reached out to Davy Guijt, the owner of Saleslift Studio. After a chat they quickly understood there was a match, and would go on to forge a partnership that would span nearly 2 years. 
Who is Aimforthemoon?
Founded in 2012, this corporate innovation studio tests, builds and scales corporate ventures and innovation strategies. By mobilising and uniting powerful organisations, entrepreneurs and capital, Aimforthemoon (AFM) brings together a community of like-minded, passionate and entrepreneurial people who join forces to create new products, services and businesses.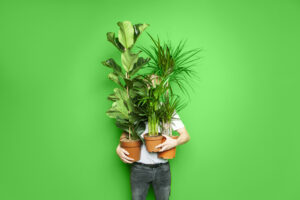 Problem
Although AFM used to have its own sales team, there were several difficulties in implementing outbound sales strategies, mainly time and cost-related. As the company was growing rapidly, AFM wanted to focus their best people on existing clients. Hence their need to work with an external partner who could specialize in outreach for them.
Challenge
Speed and accuracy are crucial factors in sales development, and Aimforthemoon faced the same challenge. Timing is also essential in outbound sales, and reaching the right person at the right time can lead to a successful partnership. That's where Saleslift Studio comes in – their studied approach for solutions and numerous points of contact with the ICP increases the chances of hitting the mark.
"Saleslift Studio brought us to new conversations with people we couldn't have found ourselves"
For two years, MobieTrain and Saleslift Studio collaborated to develop an outbound sales strategy aimed at locating and engaging with their target customer prospects. The result of their partnership was a series of successful business meetings and growth opportunities.
Download the business case to learn all about the partnership.